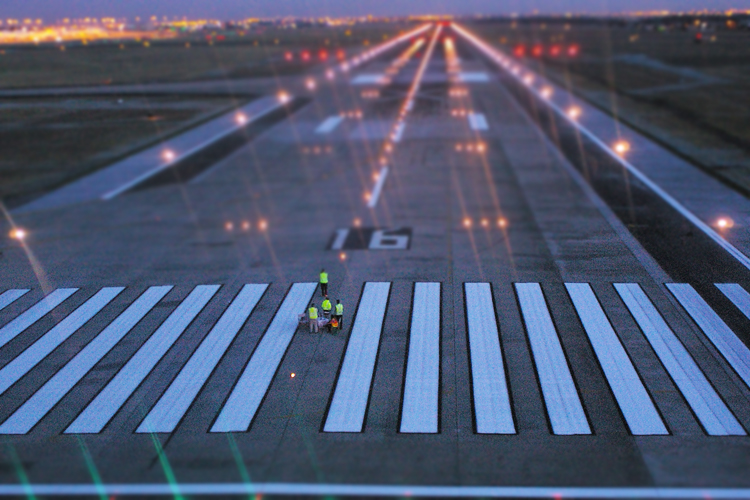 AMITEK AIRPORT MARKING PAINT
Amitek Airport marking provides a premium and economic solution to the safety and orientation on airports, ensures the smooth operation of air crafts and ground traffic vehicles in taxiways and runways. Amitek consolidates all the key attributes for high quality and provide the best performing airfield marking systems. Available in wide range of colors.
FEATURES
Ideal for airport marking & urban low traffic roads.
No solvent used so eco-friendly.
High compatibility with all kind of pavements.
High resistance to weather conditions.
High Color Stability.
Excellent incorporation of glass beads.
High skid resistance.
Fast drying time.
Most economical solution for road marking.
High quality vs price ratio.